Do you want to play video games like a pro? Sick of dying and losing in competitive mobile games? Gosu AI is an artificial intelligence tool that helps you analyze game data and improve your win percentage of popular games. You can rely on this AI-powered smart video game assistant to win more competitive mobile games.
In this article, we will review Gosu AI so that you understand how it works and what games it support.
Gosu AI is an online game analysis service that points out all your flaws. It also tells you how to fix each of your flaws.
Does it live up to the hype?
Let's dive in and find out!
What is Gosu AI?

Gosu AI is a tool that analyzes your game results to offer you catered advice. You can then use this advice to win more at some of the most popular mobile games. Gosu AI supports games like DOTA 2, PUBG and League of Legends.
Gosu AI uses artificial intelligence to predict questions based on context and proactively provides tips and strategies in-game. Examples of tips Gosu AI can offer you include what items to buy or what abilities to learn.
Some games have a full Gosu voice assistant and others just provide pre-game and post-game analysis.
Installation is simple and painless. Just sign up for an account on the Gosu AI website then add the Gosu AI Steam Bot to your Friends List. The bot will automatically send you a Direct Message via Steam. The message will come with a link to your Gosu AI profile where you can view your match results and analysis.
Click here to sign up for Gosu AI.
Let's take a look at the games that this tool supports.
Games Supported By Gosu AI
Three popular mobile games are supported by Gosu AI today:
League of Legends
Dota 2
PUBG
If you play any of the games above, a lot of your components are already using Gosu AI to become better players. If you want to get better and stay competitive, you'll want to get in on Gosu too.
Next, we'll go through each game in detail and how you can use Gosu AI to improve your gameplay.
League of Legends Gosu AI Review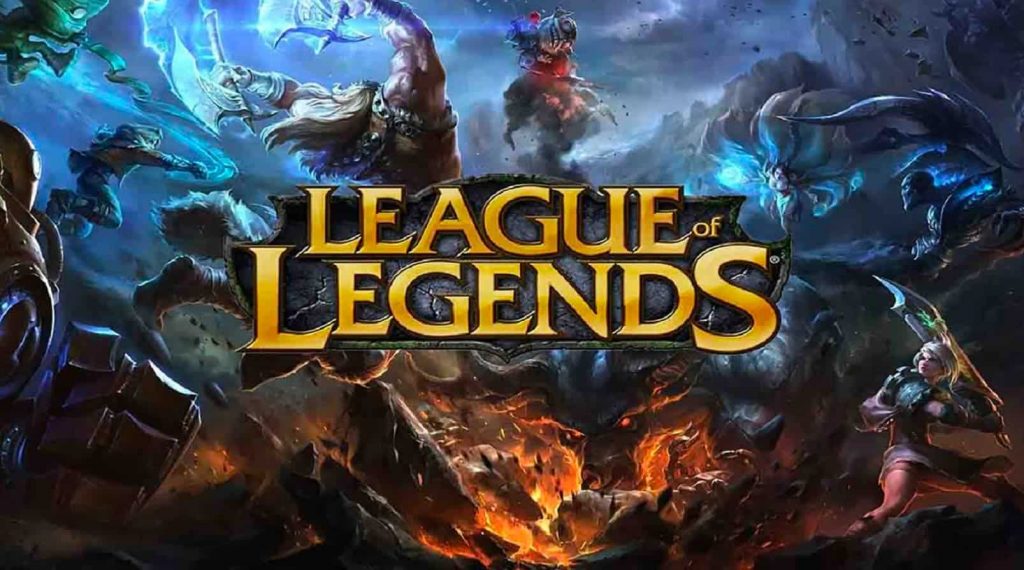 League of Legends, LoL for short, is a competitive fantasy-themed multiplayer online battle arena (MOBA) game. It is the world's most popular PC game. League of Legends is the gold-standard of the MOBA genre and features an ever-expanding pool of playable champions.
LOL is a team-based strategy game where two teams of five battle to destroy the other's base. You choose from over 140 playable characters (called champions) to make epic plays, secure kills, and take down towers. Throughout each game, you have to use strategy and teamwork in order to win.
Champions show a deep level of variation. Each match's competition level increases as you play more, requiring you to improve your game in order to stay competitive.
League of Legends Features
It has over 120 playable champions, each with numerous skins.
Player Customization – unique runes and masteries system which allow players to customize their stats to a degree.
Competitive Ladder System – rewarding ranked experience. Players are given ranked rewards at the end of every season (yearly).
Solid Visual Experience – polished traditional MOBA experience with solid graphics and great music.
League of Legends Gosu Overview
Gosu AI is a voice assistant for League of Legends. It tracks your game and gives you real-time pointers as you play.
For example, it reminds you that at certain times in the game, Junglers usually hit level three and look for gank opportunities. This type of information is fed to you so that you don't have to remember everything about the game.
You can also ask your Gosu voice assistant questions during your League of Legends. Some questions you can ask are:
Which runes and summoner spells should I choose?
What items should I buy?
Which skills should I train?
What should I do in the lane?
What is the best course of action in the match?
Gosu uses artificial intelligence to guide you through each match. It gives you pre and post-match analysis of your game so that you can review and improve as you play.
Click here to sign up for Gosu AI for League of Legends.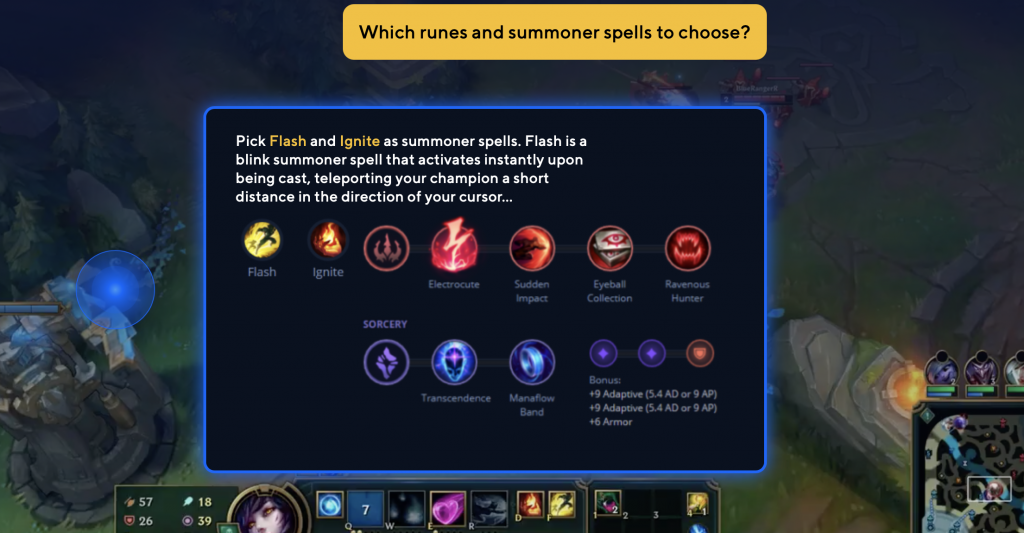 Dota 2 Gosu AI Review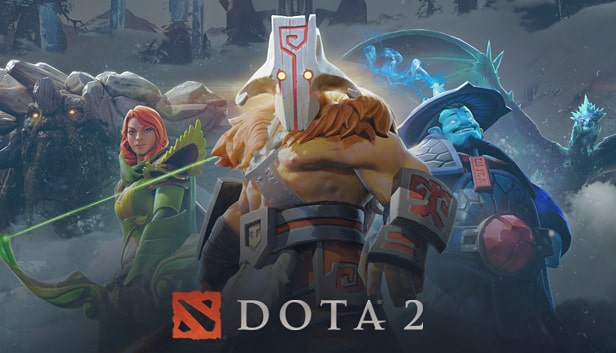 Dota 2 is a multiplayer MOBA game consisting of five-on-five battles to destroy the other team's "Ancient." Before the game begins, each player must select a hero from a pool of over a hundred different characters.
There are supports, and tanky cores, and DPS-heavy glass cannon damage dealers, and plenty of roles in between. Teams that choose a line-up that synergizes well are more likely to win.
Dota 2 receives constant updates and evolving gameplay. It is popular in the e-sports world and there are thousands of professional players around the world.
Dota 2 Features
Giant Online Community – a very large, active community that follows each patch, the competitive scene, and Riot Games itself.
No two battles are ever the same!
Spectating live games and viewing replays.
It has rudimentary bot matchmaking system
It comes with a secondary low priority match-making pool for players who ruin games
Dota 2 Gosu Overview
The Gosu assistant is a smart voice companion for Dota. It provides you with live recommendations, suggests, and game flow observations. You can also talk to your game assistant and ask questions such as:
What items should I buy?
Which skills should I train?
What should I do in the lane?
What is the best course of action in the match?
Gosu Assistant for Dota 2 provides post-match analysis for your play. Gosu helps you improve fast and by showing you your weak and strong sides.
Gosu goes over your net worth, damage done, and damage received. It also goes over your healing stats, wards and vision, ward effectiveness, and ward lifetime length. It also goes over your item builds, and other milestone metrics.
Gosu AI does all this to help you figure out what you are doing better or worse than other players at your rank. You can use this information to improve your game and because a better player.
Click here to sign up for Gosu AI for Dota 2.
PUBG Gosu AI Review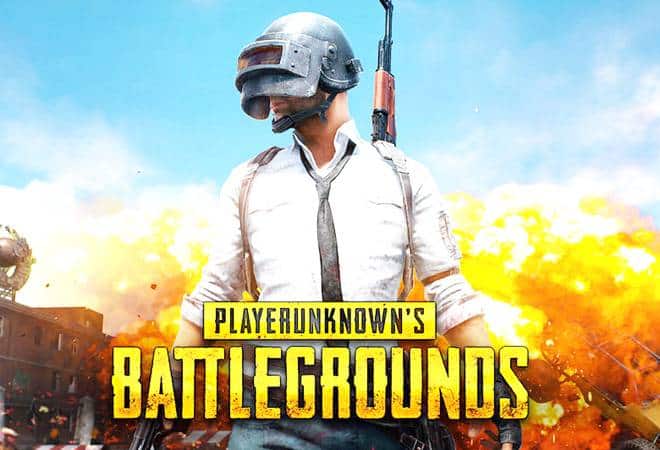 Playerunknown's Battleground (PUBG) is a competitive survival shooter formally developed and published by Bluehole. Players are dropped into a wide, open area. They must fight to the death – all while the battlefield shrinks, adding pressure to everyone in the game.
You can use a variety of interesting weapons and vehicles around the Battlegrounds to strategize, hide, and kill other players. Killing off another player cuts down on your competition and also offers up the opportunity to grab some loot.
PUBG is a more professional looking Fortnite.
PUBG Features
It has 4 maps; Erangel, Miramar, Sanhok and Vikendi.
Pick up attachments that affect the outcome of the gun.
Replay the game in 2D or 3D to see how you died.
Play with a wide range of weapons including assault rifles, sub machine guns, sniper rifles, pistols, and more.
PUBG Gosu AI Overview
PUBG's Gosu Assistant helps you play smarter. It does this by going over raw stats match for match with analytics such as landing rate, landings, and death rate. Other analytics are time alive, kills, damage dealt in the first ten minutes, and average damage.
By learning which weapons you excel at or struggle at most, you can begin to fix your weaknesses and build on your strengths.
Gosu also uses artificial intelligence to analyze data about PUBG players in general during every game it watches. On the website, you can view:
the top landing spots on each map
hot spots where players are getting killed
which weapons and loot are the most popular
Click here to sign up for Gosu AI for PUBG.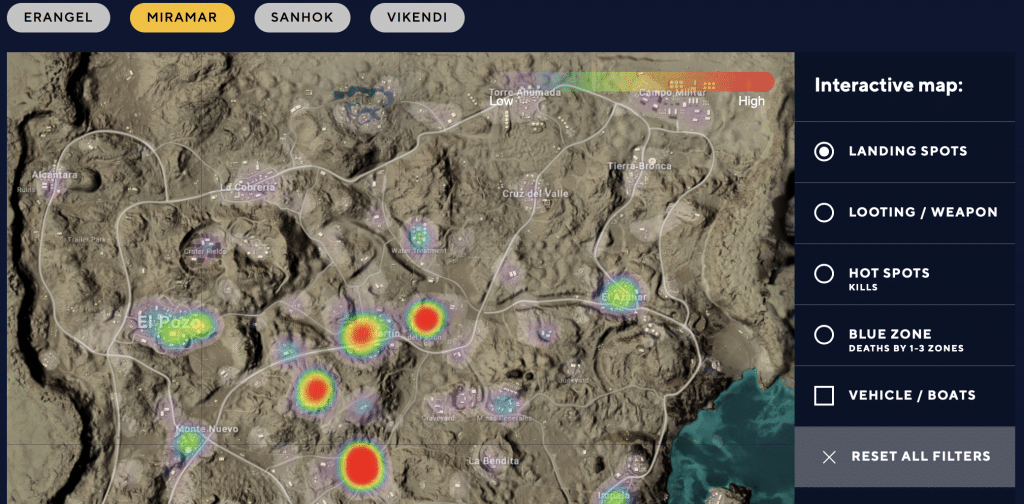 What games do you use the Gosu AI tool for? If you have any more questions about the service, comment down below and let us know!