Since ChatGPT became available, I've tried a ton of tools and alternatives that integrate the bot and I'll show you some great ChatGPT alternatives below. My current favorite is Chatsonic, which combines GPT into smart AI writing tools, image processor, and more in one spot.
Some of the other options below add ChatGPT functionality to other apps you use every day. Artificial intelligence can make your life easier!
Keep reading and check out all of these top ChatGPT alternatives today.
What are the Best ChatGPT Alternatives and Tools
Let's explore some top tools that integrate completely into ChatGPT's backend.
Chatsonic by Writesonic – Best for Content Creation
Chatsonic by Writesonic adds more functionality to the popular suite of AI writing tools. Writesonic already allowed you to generate full SEO-optimized blog posts. Now, you can create factual content, images, and perform formatting from a single spot.
Since integrating ChatGPT, Chatsonic can give more accurate answers and understand context better.
Chatsonic is perfect for content creators who want to write articles, emails, and landing pages quicker. You can also communicate with the bot using voice commands instead of continuously writing out commands.
Key Features of Chatsonic
Directly crawls data from the Google search engine
Create factual articles on recent events.
Generates natural-sounding and high-quality text.
Use voice commands to specify exact requirements.
Click here to view Chatsonic by Writesonic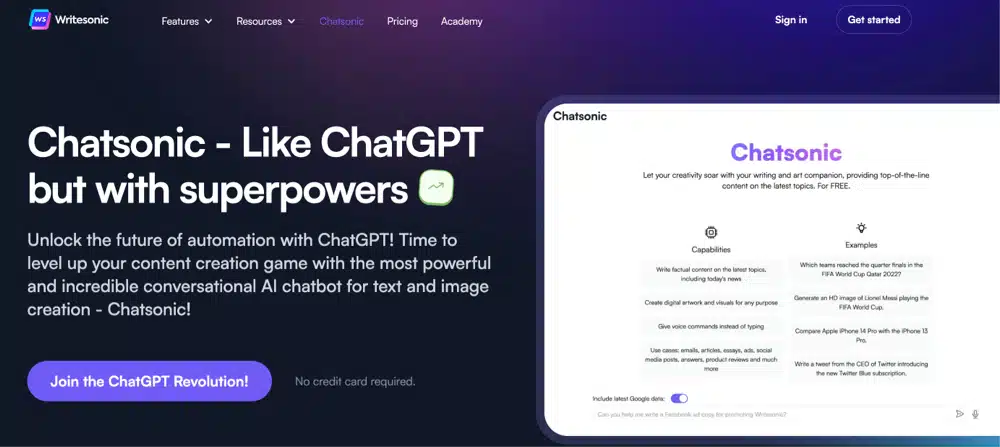 Jasper AI – Best For Article Writers
Jasper AI is a powerful content tool that you can use to generate original writing ten times faster than the average content writer. This tool is highly recommended for how easy it is to generate 100% authentic, plagiarism-free content with less effort.
Jasper has customized templates to suit several categories, such as Facebook ads, emails, website content, or even blog posts.
Jasper AI is integrated with ChatGPT to make it smarter. With ChatGPT integration, Jasper AI is more thorough and better at following instructions. ChatGPT also helps this tool to generate more extended output and provide better answers.
Since the upgrade, I found that ChatGPT allows ChatGPT to more accurately bring their content to life. Responses are more confident and less rigid.
Key Features of Jasper AI
Jasper AI can create helpful, unique, and applicable content with the speed of light.
Generates content in more than 29 languages.
Has extensive knowledge of different niches. It can even start a conversation on complex topics with superb detail.
Jasper AI has a retentive memory; it can remember what you said earlier in a conversation.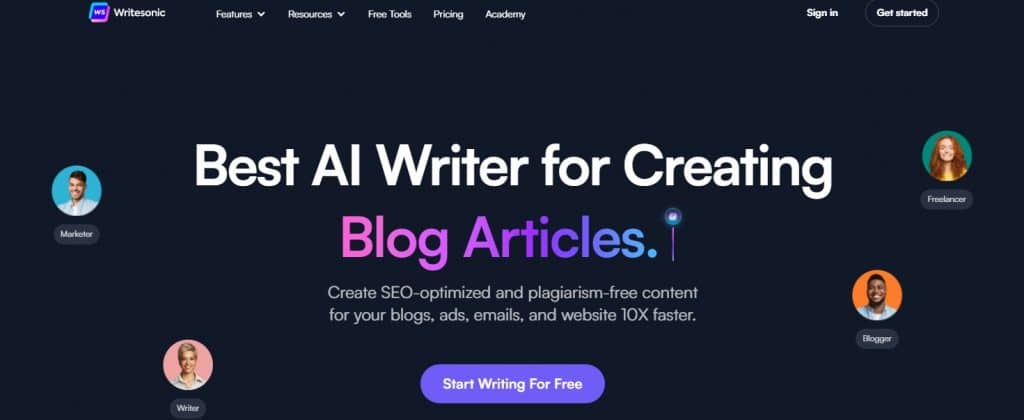 ChatGPT Prompts – Best Companion for ChatGPT
ChatGPT Prompts is a collection of perfectly worded prompts to be used with ChatGPT. By providing ChatGPT with any of these prompts, ChatGPT will generate responses that expand the given prompt or continue the conversation.
ChatGPT Prompts save time because it doesn't take as much time to get ChatGPT to understand what you want. The beauty of using ChatGPT Prompts is that you can add your prompts or get ChatGPT to generate new prompts.
Using ChatGPT Prompts is really easy. You just have to copy and paste the promps into ChatGPT and customize it to your liking. ChatGPT will generate more accurate and descriptive responses for you.
If you love the idea of ChatGPT but aren't sure what things to ask it, then these prompts are perfect for you.
Key Features of ChatGPT Prompts
ChatGPT Prompts to act as a plagiarism checker, travel guide, Excel Sheet, and more.
You can add your own prompts to the list.
Customize any of the prompts to your liking.
Click here to view ChatGPT Prompts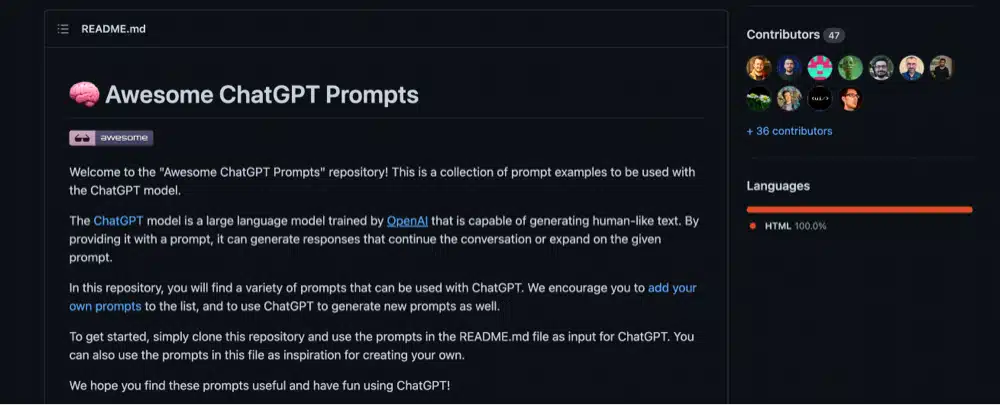 Merlin by Foyer
Merlin by Foyer is another AI tool that integrates ChatGPT. Merlin lets you add a Chrome browser extension to access ChatGPT from anywhere.
To open up Merlin, you just enter Cmd+G wherever you are. ChatGPT will process any text on your web screen through its artificial intelligence. With Merlin, you can access ChatGPT on popular sites like GitHub, LinkedIn, Gmail, Google Search, and other sites you frequently visit.
Some of the things I've used Merlin for is to summarize online content and write professional email replies for me. If you provide Merlin with a prompt that describes your email, Merlin will take it up from there, analyze it, and suggest tone and phrases that will fit your email content.
To use Merlin by Foyer, you must select any online content, then click on Ctrl+G (for Windows users) and Cmd+G (for Mac users) to open the Merlin box. Once you are done with that, choose what you wish to do with the selected content (you can summarize, create a reply, or make the content shorter), and you will see Merlin work like magic.
Merlin by Foyer is free to use and lets you get GPT responses on Google searches.
Key Features of Merlin
The interface is quite simple and easy to use.
Write professional email replies effortlessly.
Summarize the content on any website.
Write complex Excel formulas and codes.
Click here to view Merlin by Foyer

God in a Box – Best for WhatsApp Users
God in a Box is a WhatsApp extension that lets you chat with ChatGPT directly on WhatsApp. God in a Box enables you to get insights from various topics as if you were speaking with your friends. Whether you need help with cooking recipes or you want to locate a salon nearby, you can count on this tool to get God-level advice.
To use God in a Box, activate it on WhatsApp and enter your message. The tool will provide you with whatever information you need.
God in a Box understands your tone and expression, so feel free to talk to it just as you would with your friends. You can even reset a conversation instantly and start fresh via the !reset command on Whatsapp. The conversation will reset its context after 10 minutes.
Key Features of God in a Box.
Comes with the !reset command on WhatsApp to reset a conversation.
Get text message insights into different complex topics.
Have fun online as if you were chatting with your friends.
Click here to view God in a Box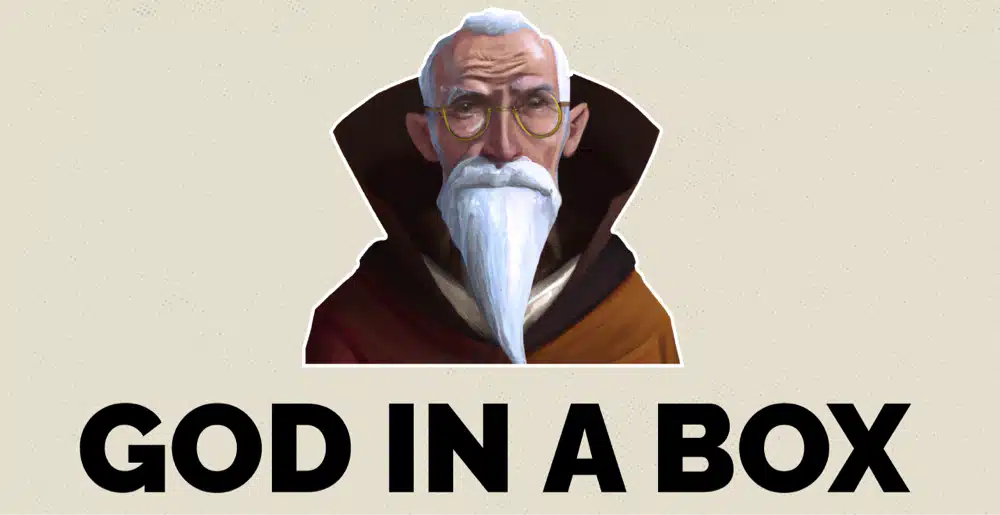 Blender JARVIS – Best For Animators
Blender JARVIS is a powerful tool with ChatGPT integration that lets you control the Blender app through text prompts. Blender is a free 3D app for texturing, rendering, modeling, animation, and sculpting.
ChatGPT integration lets regular users create their own animations in Blender. Blender JARVIS also lets you create custom codes for Blender even when you don't have any programming knowledge.
To use the tool, you have to generate a prompt by entering the text you want to use. After entering the text, ChatGPT will generate the required code. Copy and paste the code inside Blender and watch it do exactly what you have asked.
The website explains more and has some really nice demos to follow along to.
Key Features of Blender JARVIS
Controls the Blender app through text prompts.
You don't need any programming or coding knowledge to use the tool.
The interface is straightforward to understand.
Generates prompts from texts swiftly.
Click here to view Blender JARVIS.
What is ChatGPT?
Developed by OpenAI, ChatGPT is a powerful AI chatbot capable of generating responses to a given input. It works like the human brain, using natural language processing power to process and understand sequential data to make accurate predictions about what's to happen. ChatGPT is a variant of the GPT -3 model and has been trained to answer real-life questions.
Unlike conventional natural language processing (NLP) models that rely heavily on manually labeled data and hand-crafted rules, ChatGPT uses unsupervised learning to provide human-like responses to a given input. The language model contains over 20 billion parameters. This is a lot of words to say that it can really understand context better than any other AI powered chatbot ever.
To generate responses, ChatGPT takes input, uses internal knowledge to process the input, and generates responses that connect with the input. ChatGPT can also perform other NLP tasks, including sentiment analysis, text summarization, and language translation.
What can you ask it?
You can ask anything to ChatGPT and it will answer it with shocking accuracy. Some common ideas to get you started are:
birthday party and event ideas
physics explanations in different levels of complexity
programming help in any language
writing prompts
historical data
Where can you access ChatGPT?
Click here to view ChatGPT and try it out now.
Conclusion
If you want to check out how powerful ChatGPT is, try out ChatGPT Prompts today to get some really cool ideas on prompts to enter. If you are a content creator, then check out how Chatsonic and Jasper can help you fix writer's block and produce more content.
If there are any other alternatives or tools you would recommend, comment down below and let us know!