Are you looking for AI stocks to add to your portfolio? In this guide, we highlight 12 companies focused on artificial intelligence.
If you believe that AI is going to be a big factor in our lives in the future, then these stocks are a must.
We have AI stocks from companies in a lot of different niches:
self-driving cars
e-commerce
computing power
e-security
smart software
If you have invested in any other AI stocks, comment down below and let us know.
The Best AI Stocks to Invest In
Don't have time to read favorite our entire post? Check out what stocks we recommend below.
Each link will open up the Yahoo Finance page for the stock. Then, use one of the stock investment platforms below to search for the company.
Before we break down each stock, let's go over some of the easiest platforms to use if you want to start investing in stocks.
How to Invest in AI Stocks
If you are new to investing in stocks, things can look a bit overwhelming. Luckily, there are a few platforms which can get you started investing in stocks really fast. They are made for millennials and internet users.
Here are some investing platforms we recommend:
Next up, we go into our favorie AI stocks in more detail and explain why we like them. As you'll see, these companies lead the world in artificial intelligence research and implementation.
#1. Tesla
Tesla is la household name when it comes to the smart transportation with artificial intelligence. Tesla is reputed for its founder and CEO, Elon Musk and its electric vehicles. This electric vehicle maker uses artificial intelligence to provide a reliable, safe, and enjoyable driving experience.
It does this by incorporating AI into its electric cars through Autopilot AI. Most of the new vehicles produced by the company now come with driver assistance capabilities. It also uses AI to collect and map data to create a more enjoyable driving experience for all.
By all standards, Tesla is the leading high-tech vehicle maker. As Tesla continues to use artificial intelligence to improve driving experience, the stock price is bound to continue to surge. The price has come down in recent months, but lots of upsides.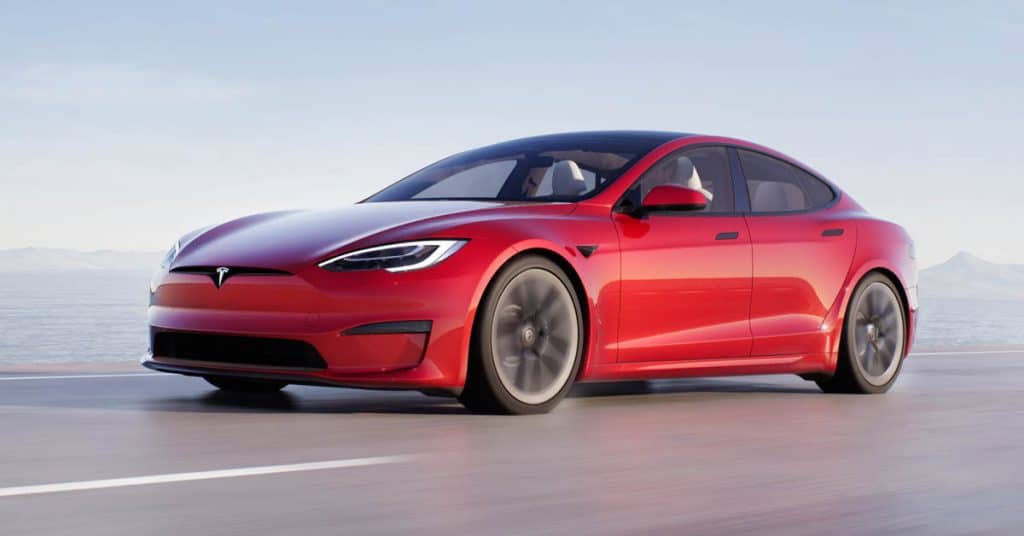 #2. Trimble
Trimble is one of the best AI stocks to buy in 2021. The company produces equipment and tools for construction sites. It also makes GPS, laser, and Global Navigation Satellite. Plus, they sell software and optical technologies that track machines and people.
Trimble uses AI to create effective and efficient 3D laser scanning. It also leverages AI to create top-notch experiences in object-based image analysis (OBIA). These experiences teach the computer to determine and understand objects like poles, signs, and trees.
Trimble flies under the radar a little, but has lots of upsides as an AI stock.
#3. JD.com
JD.com is a Chinese-based e-commerce brand headquartered in Beijing. The company was formerly known as Jingdong or 360buy. By revenue and transaction volume, JD.com is the next major online retailer after Alibaba-run Tmall. It's also a member of the Fortune Global 500.
The company offers a full suite of services to improve the shopping experience of Chinese consumers. This includes logistics, big data-driven analytics, warehousing, and marketing. The company also sells home appliances, electronics, and books. JD.com usually acquires these items or products directly from the producers and then sells them at competitive prices on its main retail site.
It uses AI to connect consumers to commerce. It also uses AI to help consumers improve their in-store shopping experience. AI is also used to improve efficiency and speed of shopping.
JD.com is a bit tougher to invest in. It is found on the Nasdaq Global Select (GS) market and not every platform has access.
#4. Baidu
Baidu is a leading tech company based in China. It claims to be the Chinese's version of Google. The Chinese economy is evolving quickly and Baidu is one of the market leaders. With Baidu taking the lead in Chines internet services, it is a leader with the emerging economy. Baidu also offers internet services like advertising, search, and artificial intelligence.
Baidu uses AI to provide top-notch search results to those hungry for answers to questions bothering them. It works the same way Google works. It also uses AI to provide advanced advertising capabilities. On top of that, the company in AI can also be seen in several other applications like Brain, Little Fish, and Home Assistance Robots.
Baidu is a leader in Chinese stocks if you are interested in investing overseas.
#5. Affirm Holdings Inc.
Affirm Holdings is a US Fintech company that was incorporated on June 18, 2019. The company operates a platform for mobile-first and digital commerce. Affirm Holdings offers virtual cards, integrated checkout, and split pay. It also offers saving accounts, and Affirm app and marketplace.
Consumers using Affirm can purchase things at their favorite brands and spread the payment overtime. There is no late fees or compound interest.
With technological advancement, Affirm uses AI to offer instant installment plans or point of sale loans, both online and in-store. It also uses artificial intelligence to create a full credit profile and identify a customer with creditworthiness issues. Affirm also uses AI to increase customer engagement.
#6. Teradata Corp
Teradata Corp is a tech company that was formed in 1979 in California. It was created as a result of the partnership between Citibank's advanced technology group and researchers at Caltech. The company sells database and analytics-related products, software, and services. It collaborates with leading innovators in technology, software, as well as integration services.
The mission of the company is to change the way the world is using data to achieve better outcomes. It delivers intelligent and real-time answers using relevant data, regardless of volume or scale of query.
Teradata Corp has implemented artificial intelligence across different industries. It uses AI to channel IP from accelerators to field-based client engagement, which leads to faster time to value. It also uses AI to help its customers fast-track business value.
The AI stock price of Teradata is reasonable in 2021 at only $50 per share.
#7. 3D Systems Corp
3D Systems Corp is a tech brand that manufactures, engineers, and sells 3D printers. Headquartered in South Carolina, 3D Systems also sells 3D scanners, 3D printing materials, and offers 3D printing services.
In 2018, 3D Systems chose Aquant's AI platform to quickly troubleshoot failures in their 3D printers. This resulted in improved uptime and productivity of its business processes.
It also uses AI to provide actionable and predictive service recommendations to its customers. Based on reported symptoms, their technicians can quickly diagnose issues and escalate complex problems.
3D printing is in its infancy for the consumer market. If you like where the industry can go in the future, add 3D Systems to your portfolio.
#8. CrowdStrike Holdings
CrowdStrike Holdings is a leading provider of threat Intelligence, endpoint protection, and services. The company was founded by George Kurtz, a seasoned security expert and an entrepreneur. CrowdStrike Holdings provides a cybersecurity platform to fully protect and prevent attacks on enterprise endpoints. Its customers are spread across the world.
The company's entry into the cybersecurity space will continue to expand, covering three categories of customers. It uses artificial intelligence to protect enterprise endpoints against cyberattacks. It also uses AI to stop both known and unknown threats in real-time.
With AI capabilities, CrowdStrike Holdings can protect its customers from Malware attacks. It delivers AI functionalities through different tiers: CrowdStrike Falcon Prevent, CrowdStrike Falcon Insight, and CrowdStrike Falcon Discover.
#9. Zscaler
Zscaler Inc. is an American IT security company with headquarters in California. The company has over 100 data centers in more than 185 countries. Zscaler Inc. provides businesses with up-level security without the complexity and cost of appliances.
The company has the wherewithal to protect users from malware and other dangerous threats. Zscaler lets business owners securely transform their applications and networks for a cloud-first world.
Zscaler uses machine learning and artificial intelligence to identify threat patterns across volumes. This is to block and prevent advanced threats without little or no human interaction. Users can use Zscaler cloud to protect their businesses from emerging threats like suspicious websites, spear phishing, and polymorphic malware.
If you're looking for the best AI stocks to buy in 2021, you won't go wrong with Zscaler Inc.
#10. Twilio
Twilio is a cloud communication platform based in San Francisco, California. Since it became a publicly traded company, Twilio has continued to provide top-notch communication services to its customers across the world. The company allows users to programmatically send and receive text messages, make and receive phone calls, and communicate effectively with their audience.
Twilio uses intelligent sending features and AI to ensure all messages sent over its networks get to the recipients wherever they are located. They also use AI to strengthen customer relationships, from sales, operations to customer service and marketing.
Twilio Autopilot is a smart chatbot system for websites and businesses. It aims to bridge the gap between human agents and simple bots.
#11. Nvidia
Nvidia is not just the largest GPU maker in the world. It is also a world-leader in semiconductor technology and microchips. These technological advancements are used in data centers to power artificial intelligence and drive it to do work. In other words, they are the vital organs of AI.
The company produces top-notch GPUs at decent prices. This has naturally attracted major customers in the industry. Nvidias involvement in AI also includes intelligent machines, improved communication, and breakthroughs. Nvidia partners with smart carmakers, such as Tesla, to supply processing power for smart vehicles.
Since inception, the company has continued to maintain a steady growth rate and also control its market share.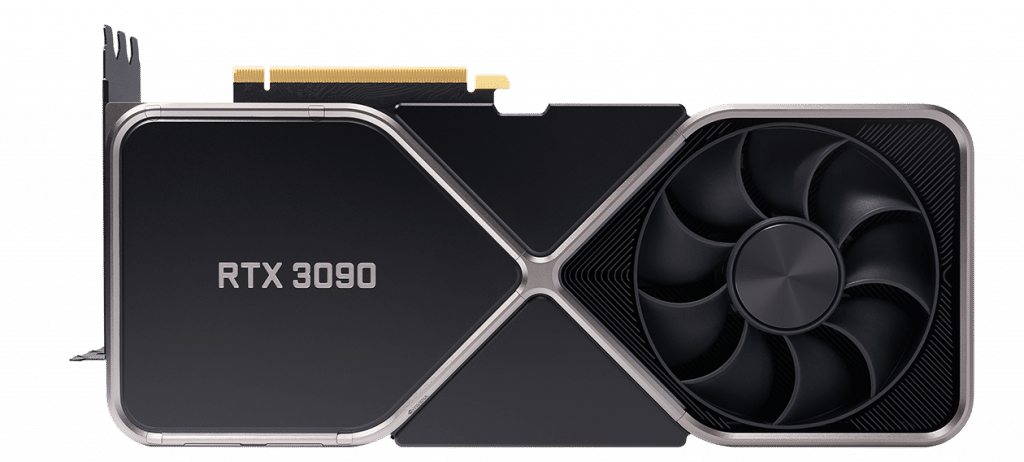 #12. Varonis Systems
Varonis Systems is a leading software company headquartered in New York. Varonis Systems is into the development of security software that allows companies and enterprises to analyze, visualize, and track unstructured data. It also develops software to help businesses protect these data.
Compared to other conventional cybersecurity companies, Varonis Systems uses AI to pinpoint overexposed sensitive data. It also uses AI to detect suspicious user behavior and reduce the risk of a breach.
The company also uses artificial intelligence to automatically limit your attack surface, reduce data exposure, and streamline privacy controls.
Internet security is a big buzzword and a lot of companies have popped up in this space. Varonis' edge as an AI stock should allow it to grow quicker than its competitors.
What AI stocks have you invested in lately? Comment down below and let us know today.