As part of our review of the best AI email software tools, we got a chance to look into GetResponse in depth. In this GetResponse review, we go over:
The best features in the tool
Pros and cons verses other email tools
The intelligent features you should be using today
Is this tool worth your money and time? Read on to find out.
What is GetResponse?
GetResponse is a smart and intelligent email management platform. It has all of the features needed to get more email responses and customers for your business. Marketing and email features allow you to keep your hands off and let intelligence run your email tasks.
As you'll see below, this is a full featured software tool. It contains a drag and drop builder for creating emails that look create. It offers smart intelligence to follow up with leads and get you more sales. Analytics and data are at your finger tips for quick decision making.
GetResponse is constantly tuning its artificial intelligence to make your job easier.
Click here to view this AI email tool in action for yourself.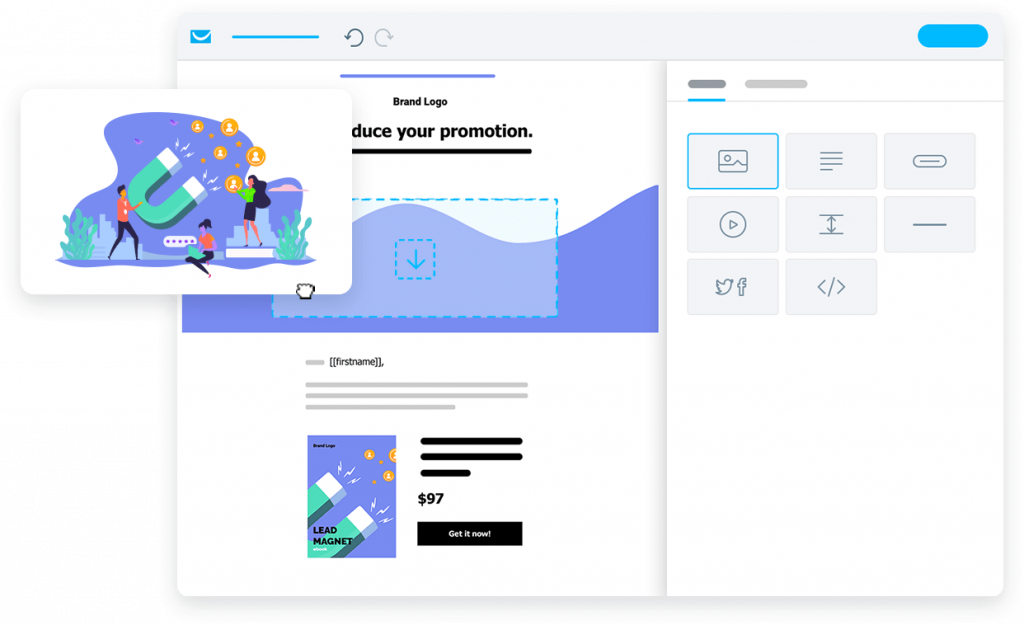 Who is GetResponse For?
If you send emails and feel like you aren't getting a great response rate, then GetResponse is for you. The software tool is suited for individuals, freelancers, content creators, and enterprises. Any business that wants to drive sales and generate revenue will find this email marketing solution useful.
Additionally, GetResponse is also for businesses and brands that want to build email lists and set up email campaigns with ease. As you'll see below in our pricing section, there are options available for any type of user.

GetResponse: Pros and Cons
Pros
Lead Capture and Engagement: GetResponse's lead capture and engagement tools give it an advantage over other similar products. You can create custom and personalized lead magnets to reach potential and existing customers better. Automate all of your marketing and earn more money in less time.
Easier to Build a Subscriber List: With GetResponse, you can create a subscriber list in multiple ways. If you have a small contact list, you can simply key in the email addresses. For those with a big contact list, you can upload the file or link with third-party solutions like Google and Salesforce.
Campaigns Setup and Customization: GetResponse lets you set up campaigns with ease. You can use the email creator tool or start from scratch. If you opt for the former, the tool comes with hundreds of templates available for use. If you want to start from the scratch, you can use the HTML tool and customize the whole thing as you like.
Campaign Tracking: You can track all of your email campaigns in real-time. You can view important information, including how many emails you've sent and the number of people that opened your email. You can also view the number of people that got your email. All of these enable you to target your email to the right customer segments.
Email Automation: You can use this email marketing solution to automate your emails to subscribers through the use of auto-responders and other artificial intelligence tools.
Ease of use / interface: GetResponse is straightforward to use on the whole. Its user-interface is an uncluttered and intuitive affair. In fact, it is easy enough to do basic things like create email campaigns, import contacts, check statistics, and set up auto-responders.
Cons
Drag and Drop Interface Needs Improvement: GetResponse's drag and drop interfaces used to create landing pages need improvement as they are a bit fiddly. Also, the data capture forms segment needs improvement, so that users can switch the capture forms on or off on their mobile devices.
No Phone Support Except For Max Plan: GetResponse users that are on pricing plans like Basic, Plus, and Professional do not have access to direct phone support. Only users that subscribed to the Max Plan can reach customer support via phone. This pushes serious businesses to pay for the highest pricing plan.
Integrations Needs Third-Party Sync Tool: So many of the API integrations for GetResponse need a third party syncing tool like Zapier in order to configure.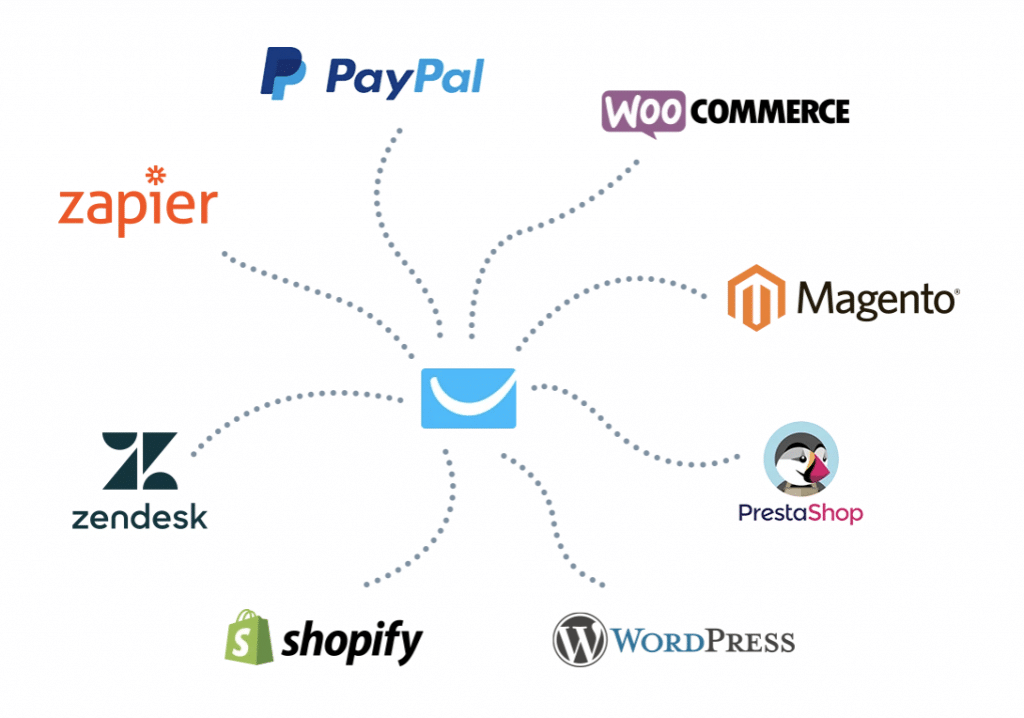 GetResponse Pricing
GetResponse offers four different pricing plans depending on what features and how many subscribers you have.
All or the pricing plans below cover the following email marketing basics:
Split testing
Landing pages
In-depth reporting
RSS / blog to-email functionality
Comprehensive segmentation options
Social sharing tools
Autoresponder functionality
Responsive email designs
Basic Plan
The basic plan comes at a price tag of $15 per month. With this plan, you can send unlimited emails to over 1,000 subscribers. The plan also includes features like:
email marketing
auto-responders
unlimited landing pages
unlimited automation templates.
Sales funnel features
unlimited lead funnels
Facebook and Google Ads
Support chat
Plus Plan
The Plus Plan starts at $49 per month. You can send unlimited emails for up to 1,000 subscribers on your contact list. The plan also includes additional features from the Basic plan:
automation builder
webinar access
contact scoring
sales funnels
work together
webinar funnels.
Professional Plan
This plan comes at a price tag of $99 per month. At this price tag, you can send unlimited emails for up to 1,000 subscribers on your mailing list.
Professional Plan features everything in the Plus plan and unlimited automation builder, web push notifications, and paid webinars. Other features of this plan include unlimited sales funnels, work together, and on-demand webinars.
Max Plan
The Max Plan is negotiable. All you need is to talk to a member of the customer support team, discussing your specific needs. The plan includes everything in the Professional plan plus:
transactional emails
dedicated support
multiple accounts
account migration support
team and role management
webinars
assisted IP warm up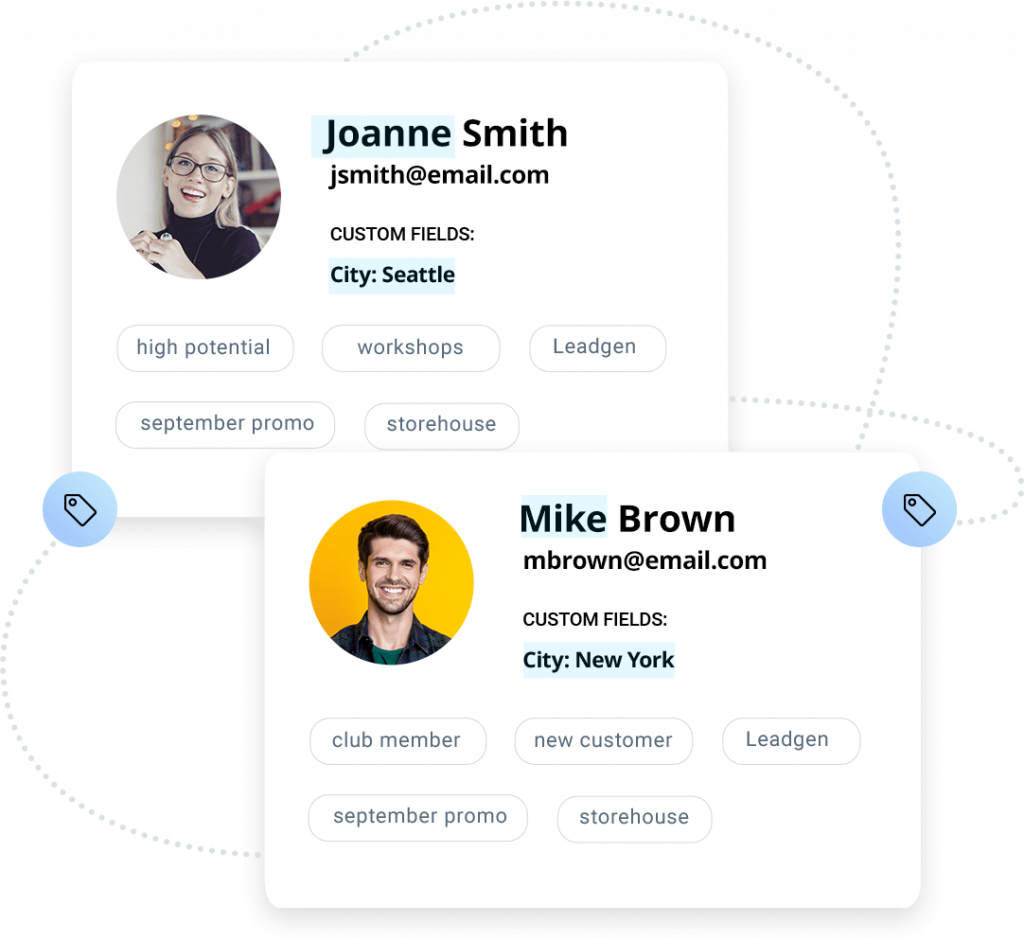 GetResponse Features
GetResponse is equipped with powerful features to give your campaigns a boost and drive the results you so desire.
Let's take a look at some of the features.
Smart Email Marketing
GetResponse lets you meet different goals with the appropriate email. You can send one-time email broadcasts with special offers and updates. You can also use this smart email management tool to create automated email sequences to follow up with and nurture your subscribers.
Conversion Funnel
This can be your number one sales funnel software machine. This tool can help you capture new leads on your landing page. It lets you share valuable content in exchange for email addresses and grow your list faster. Additionally, you can use GetResponse to create sales and webinar funnels to promote and sell your products online.
Landing Page Builder
You can build stunning landing pages within seconds using no code at all. Whether you are a web design pro or not, you can build pages that convert traffic into more business. You can promote your webinars to attract crowds to your events.
Marketing Automation Builder
Use GetResponse to deliver top-notch customer experiences to your customers. This tool can help you reach cart abandoners or recommend alternative products that shoppers will love. It can also add a personal touch to every email using robust customer data.
Webinar Builder
This tool is a webinar builder that lets you connect with your audience anywhere to increase engagement and conversions. This email marketing solution can get room for up to 1,000 live attendees, plus store up to 20 hours of webinar.
Paid Ads Creator
GetResponse can get you in front of your audience and grow your business. It can target subscribers with the right ads you know they will like. It can also locate people that have similar interests to your existing contacts. This smart email tool can also retarget people who left your page with relevant ads to get them back.

As you can see from our GetResponse review above, it is a full-featured email suite. This software provides everything from email organization to sales funnel automation. There are a lot of intelligent features in the back end which are available to take advantage of.
GetResponse has top placement in our best AI email tools list for really good reason.
Click here to try it out today.
If you are a customer, let us know how you've improved your email management today!
Sign up for our email list to receive information on cool new products using artificial intelligence to make your life or business easier!