If you are a content creator who creates video content, Kamua is the tool you need to automate video posting on different networks. In this Kamua review, we go over the features and uses for this social media video tool.
We'll go over:
Specific ways you can automate videos for TikTok, Instagram, Youtube, and more.
Key features and artificial intelligence that make your life easier.
How to buy Kamua today
If we've missed anything, let us know!
What is Kamua?

Kamua is automatic video editor for social media content. It can automatically take long-form videos for Youtube and convert it short-for for TikTok and Instagram by:
Changing the aspect ratio and video dimensions from horizontal to vertical
Using artificial intelligence to pinpoint the right part of your video to crop
Automatically adding filters to make things look awesome for your followers
Add subtitles automatically
For anyone who has a social media presence on a single social media website, Kamua makes it easy to expand to new markets and make more money.
Similar: Check out these AI-based photo editors too.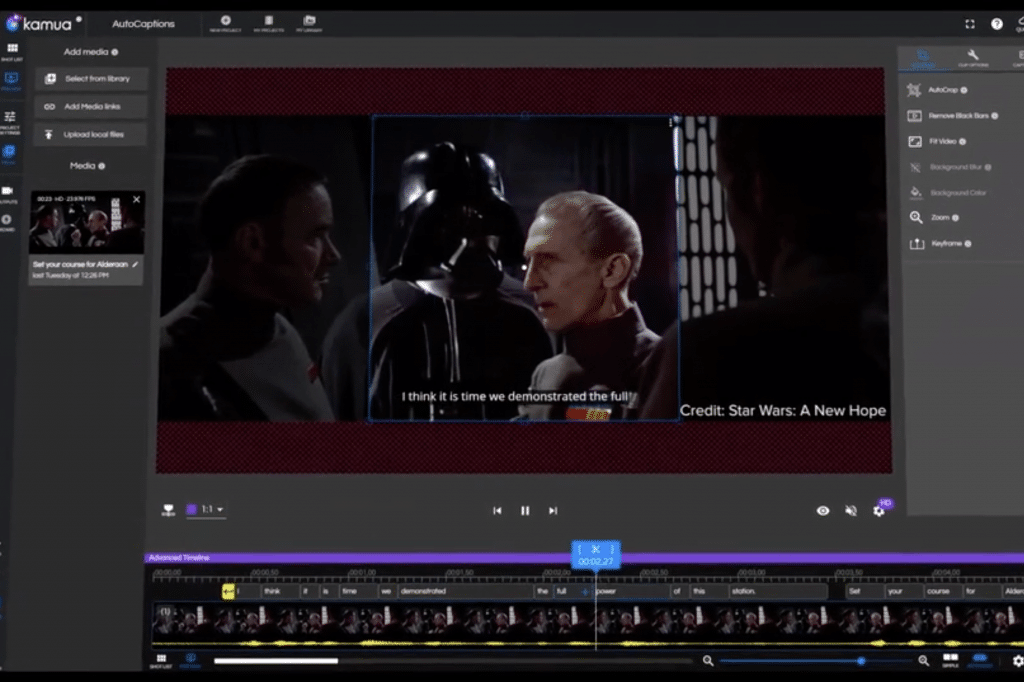 Who is Kamua For?
Kamua is best suited for freelancers, social media influencers and content creators. Anybody using videos to increase sales and followers needs this tool to simplify their workflow down.
Additionally, those who want to repurpose their existing video content will enjoy using this AI-enabled video editor.
Kamua is also perfect for anyone who needs to automatically add subtitles to their social media videos. Adding subtitles to videos will help your audience understand your products and services in an easier way and are good for SEO reasons.
Kamua: Pros and Cons
Pros
Create Video Content 90% Faster: If you're a video editor who gets bulk video editing orders from your clients, you can easily increase the pace of your work. Or if you are busy and need to get your videos on multiple social media networks, it is now much simpler. At best, you can expect to work between 50% and 90% faster using the Kamua video editor.
No Previous Experience Required: Even if you are not a professional video editor, Kamua was also designed for people like you in mind. You don't need to have any previous experience or programming skills. Within seconds, you can edit or resize any video for different social media networks.
Captions & Subtitles in 60 languages: Kamua support video subtitles for up to 60 languages. This means if your video is in Chinese, you can subtitle the content in any other language of your choice.
AI Automation: Kamua uses the power of artificial intelligence to achieve more work in less time. Instead of spending all day editing videos for your social media accounts, you can your reduce time spent. Kamua uses intelligence to automatically crop, cut, and optimize your videos.
Brand Promotion: You can use Kamua to promote your brand. This tool helps you automate the process of shooting amazing videos and posting them on your IGTV, Facebook, Snapchat, TikTok, and other social media platforms.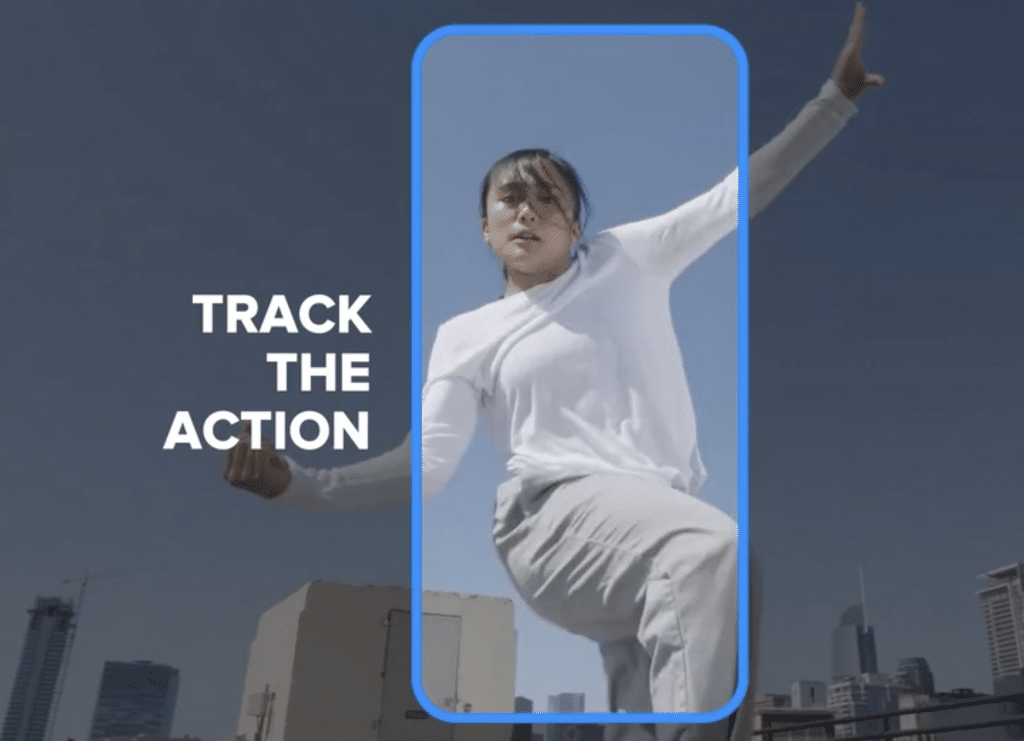 Cons
Supports Only Desktop: At the moment, Kamua is only optimized for Desktop. If you want to use Kamua on your smartphone, you have to "request desktop site" from the top right settings of your phone.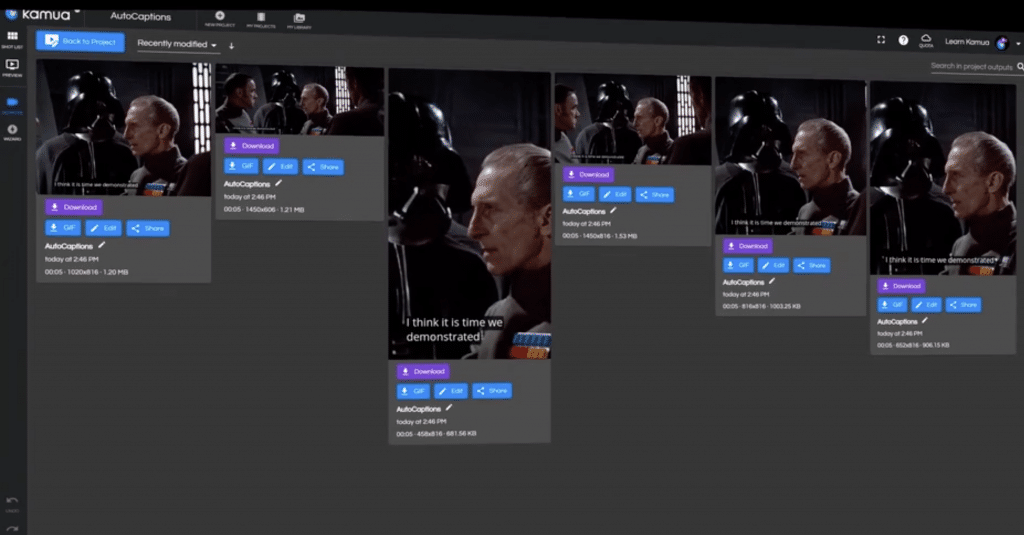 Kamua Pricing
Kamua comes with three pricing tiers, plus a free plan.
Let's have a look at each of these plans and what you get.
Free Plan
The free plan is limited in function. You only get 1 GB cloud storage and maximum of 1 hour footage duration. Plus, you only get a video storage duration of 14 days. After that, the service deletes your content to save space.
All plans, including the free tier, come with access to AutoCrop, Key frames, and automatic transcripts and captions.
Toe Dipper
The Toe Dipper plan comes at a price tag of $1.99 per month. At this price tag, you will enjoy:
unlimited storage duration
10 GB of cloud storage
Maximum 1 hour footage duration.
In addition to the free feature, the Tie Dipper plans and higher feature access to an NVIDIA Accelerated Cloud GPU, 4K video support, and early access to new AI features.
Supporter
With $25 per month, you can access the Supporter plan. This plan comes with:
50 GB cloud storage
Maximum 2 hours footage duration
You also get all the other benefits of the Toe Dipper plan that we have already discussed, plus 50 non-watermarked videos.
Premium
The Premium plan comes at a price of $100. This plan features all the benefits of the Toe Dipper plan, plus:
500 GB cloud storage
Maximum 10 hours of footage duration
300 non-watermarked videos for your social media channels
Overall, Kamua nicely adapts to your needs and how many videos you want to automatically convert.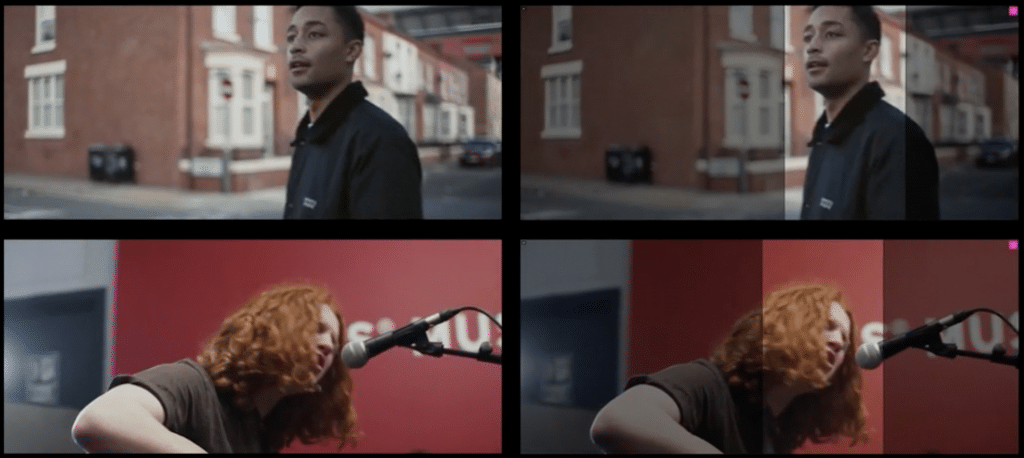 Kamua Features
Automatically Convert YouTube videos to TikTok
Kamua can help you convert your YouTube videos to match TikTok algorithm and video requirements automatically. You don't need to create and shoot separate videos for your TikTok account. You can use the AutoCrop feature to convert your existing YouTube videos into formats that work with TikTok viewers.
The same is true between other video social media channels. Kamua uses AI to convert your content to the appropriate resolution, dimensions, video format, and duration.
Video Preview
With Kamua, you can easily preview how your videos will appear on all the social media platforms. There is absolutely no need to transfer videos to your phone first for testing with a social media account.
Kamua has previews for:
Instagram
Facebook
TikTok
Thriller
Pinterest
Snapchat
Automatic Video Edits
You don't need to spend countless hours scrubbing through videos to find shots and scenes. With Kamua, you can automatically cut your videos into its component shots within seconds. That way, you go straight to start editing. This feature alone is easily worth the cost!
Make Stunning Ads
When making video ads for your products or services, you don't have to sacrifice quality to reach your audience. Kamua lets you make stunning video ads for apps or social media platforms that use square, vertical, or any other video format.
Drive Online Sales
Kamua can repurpose or convert your existing social media videos to drive customers to your online store. This is manual work that you don't have to do, so that you can focus on sales in other areas.
Click here to check out Kamua, the top AI video editor.
Have you tried about this AI video editor tool? Let us know if we've missed anything in our Kamua review!
Sign up for our email list to receive information on cool new products using artificial intelligence to make your life or business easier!