AI and smart gifts have taken over the industry, transforming your every-day life. In this guide, we take a look at the top AI and smart home gifts for Christmas 2023.
We'll cover everything, from:
The latest tech trends
How to turn your regular home into a smart home
The latest updates to popular smart products
How to buy these AI smart home gifts today
If you have any other suggestions for our list, make sure that you comment down below and let us know.
The Best AI Smart Home Gifts for Christmas
Next, we review our top smart home gifts for this holiday season down below.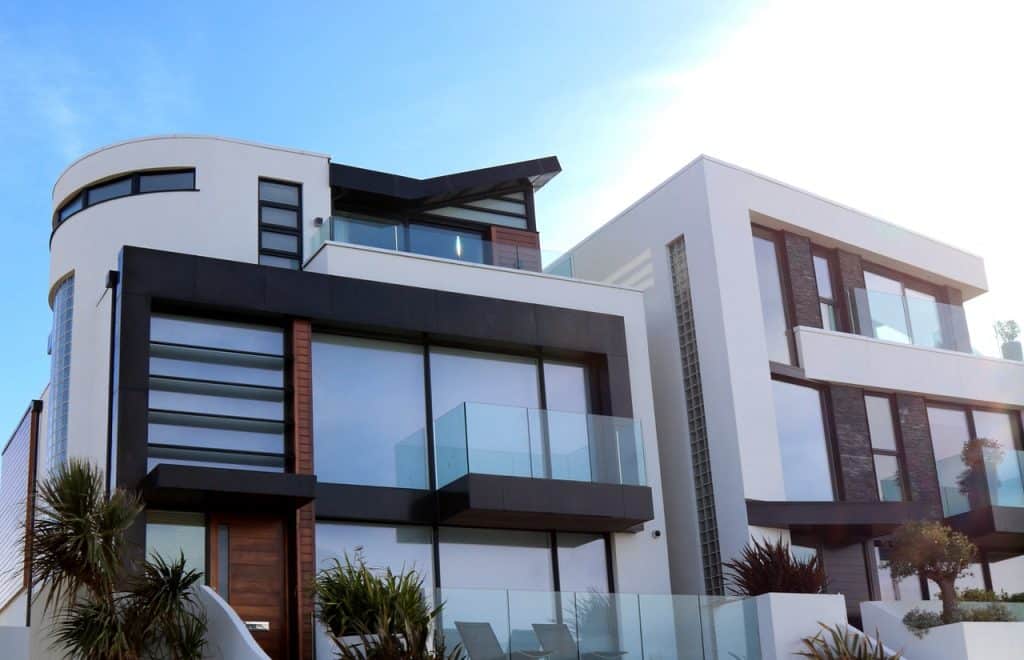 The Echo Show 10 is one of the hottest AI smart home gifts you can give your friends or family members this Christmas. The Echo Show 10 is a video home product that can educate you, keep you entertained and help you stay connected with friends and family members.
The device has a large 10 inch screen which is easy to read off of. It will turn to face you as you move around your house while cooking or making videos with your friends, family members, or business associates.
Setting up and using the Echo Show 10 is easy. The first thing to do is to plug in the device, connect it to the internet, and then ask Alexa for news, weather, music, and much more. Echo lets you stay connected with your friends or business partners without keeping yourself in frame. You can make video calls to those with the Zoom app, Skye, an Echo Show, Amazon Chime, and the Alexa app.
Echo Show 10 is equipped with voice control functionality. You can control virtually every smart device in your home, including thermostats, lights, security cameras, and more. You can even use this device to adjust the intensity of your kitchen lights. Additionally, Echo Show 10 is packed with entertainment, as the speakers produce premium and directional sound.
Echo Show 10 Features
Echo Show 10 can help you add to your shopping lists and also remind you of calendar events.
This smart product is built with multiple layers of privacy controls.
The installation process is simple and straightforward.
The speakers deliver premium, directional sound.
Echo Show 10 (3rd Gen) | HD smart display with motion and Alexa | Charcoal
Alexa can show you even more - With a 10.1" HD screen that's designed to move with you, video calls, recipes, and shows are always in view. The speakers deliver premium, directional sound.
Stay in frame - Video call friends and family or take a picture while the 13MP camera with auto-framing and motion keeps you front and center.
Smart home made simple - Set up compatible Zigbee and Matter devices without a separate hub. Ask Alexa to show you security cameras, control lights, and adjust thermostats.
Take a look around when you're away - Securely access the built-in camera to remotely monitor your home anytime with the Alexa app or other Echo Show devices.
So much entertainment - Ask Alexa to play your favorite shows, music, and podcasts from Prime Video, Netflix, Amazon Music, Spotify, and more.
The Inus Electric Smart Bidet is a perfect addition to a smart bathroom. This tankless bidet only extracts water once needed. The technology behind this bidet helps to prevent risk of dirt stains.
This home product lets you enjoy unlimited heated water instead of waiting for water to heat up. It is ergonomically designed so that users can enjoy comfortable posture.
The Inus Electric Smart Bidet is equipped with a sensor to detect when a user is sitting on the toilet. The operation will automatically stop as soon as the user stands up from the toilet seat. It has a stainless steel nozzle to keep maintenance low and also guarantee improved hygiene. The Smart touch panel lets you easily adjust the nozzle position.
This bidet also has a light indicator for night use. This means that you can light up the bidet at night without straining your eyes with a press of a button.
Bidets are becoming more and more popular in the USA. A smart bidet has extra features that enhance your bathroom experience. This bidet attaches to any existing toilet.
Inus Electric Smart Bidet Features
The toilet seat temperature is adjustable in 4 different levels (Room temperature – Low – Medium – High).
The water temperature is also adjustable in 4 levels.
Curved design lets you keep the toilet cleaner for a longer period of time.
You can adjust the nozzle position with the wireless remote control.
Inus R31 Electric Heated Bidet Toilet Seat Elongated, Warm Water, Smart Heated Water Luxury Bidet Toilet Seat with Remote Control, Night Light, Self-Cleaning Nozzle, Tankless & Temperature Control
EASY INSTALLATION: Installing your heated bidet toilet seat elongated model is a breeze, with all parts and comprehensive instructions included. You don't need a plumber – the easy DIY installation takes under 30 minutes, granting you immediate access to a world of comfort. Upgrade your bathroom experience today with the ultimate blend of comfort, hygiene, and modern luxury.
COMFORT & HYGIENE: Experience the ultimate in comfort, hygiene, and sanitation with our advanced bidet electric toilet seat. Its tankless/direct water system ensures effective, gentle yet powerful cleansing, enhancing your toilet seat's longevity by preventing dirt, stains, and buildup. The elegant design includes a stainless steel, corrosion-resistant nozzle for unmatched cleanliness, seamlessly blending form and function for aesthetic appeal and superior performance.
PERSONALIZED WASH: Heated water bidet toilet seat with a remote that lets you tailor your cleansing experience to perfection. With a simple touch, take command of your bidet's heated water and seat temperature settings, offering personalized comfort like never before. Adjust the nozzle position and water pressure to match your preferences, enjoying a refreshing and soothing clean.
ILLUMINATE THE DARK: Illuminate Your Path with Subtle Elegance. Experience the added convenience of our bidet electric toilet seat's built-in night light feature. This gentle, ambient illumination offers guidance during late-night visits, enhancing safety and comfort without the need for blinding bathroom lights.
ECO-FRIENDLY DESIGN: Step into a realm of modern living that revolves around luxury and convenience. Our heated bidet toilet seat elongated's soft-close mechanism adds a touch of elegance to any bathroom theme, while its seamless design exudes sleekness. Experience the joy of reducing your ecological footprint and cutting down on expenses, thanks to the eco mode feature that saves both toilet paper and electricity, redefining your daily routine.
This set of smart strip lighting can brighten any area and add a new accent into your home. The 66 feet strip of light allows you to decorate your kitchen, bathroom, bedroom, or living room with ease.
This strip light works with Google Assistant and Amazon Alexa to enable automatic voice control functionality. You can use your voice to turn on/off the lights, adjust brightness level, or change lighting colors. You can also set a schedule for the lights to turn on or off.
Thanks to mobile and Wi-Fi connectivity, you can automatically control your home lights directly from your smartphone.
This lighting also syncs to the ambient sound in a party. So, you can flash the lights to the beat of your music.
When you pop open the box, you will be greeted with:
Strip Lights
IR Remote Control
Power Adapter
Power Cable
Control Box
User Manual
4 packs of clips
Smart Strip Lighting Features
You can control your interior and exterior lighting regardless of where you are.
This Christmas gift can light up a large area.
Set the lights to any combination of colors.
Govee 65.6ft Alexa LED Strip Lights, Smart WiFi RGB Rope Light Works with Alexa Google Assistant, Remote App Control Lighting Kit, Music Sync Color Changing Lights for Bedroom, Living Room, Kitchen
Hassle-Free Voice Control: The LED strip lights work with Alexa and Google Assistant, offering you a smarter way to control the lights. Power the lights on/off, adjust brightness, and change colors using simple voice commands.(5G WiFi not supported)
65.6ft Strip Lights: 2 rolls of 32.8ft strip lights are long enough to illuminate large spaces. Energize your bedroom, living room, cupboard, bar, Christmas tree or balcony with vibrant, color-changing lights. (Note: 4-pin connectors not included)
Triple the Control: Manage your lights with the Govee Home app, IR remote, or control box. Our app provides 16 million colors, multiple Scene Modes, a Timer function, and more! Enjoy more straightforward control with the remote and control box.
Upgraded Music Mode: This LED strip lights with a built-in high-sensitive mic, the strip lights sync to ambient sounds. Dynamic and Mild modes are designed for different types of music. Choose Mild for a soft piano piece or Dynamic when hosting an indoor party.
Trust in What Lasts: High-quality LEDs deliver excellent brightness and ensure a 50,000-hour life span. The UL-certified power adapter and low voltage make the lights safe to use and provide a reliable lighting experience.
These Smart Light Bulbs are perfect for your smart home. They work with Google Home and Alexa to control all the light devices in your home with a simple voice command. You can create a group for these bulbs for easy control via a single button on the app remote control.
With its dimmable range from 1-100%, you can adjust the brightness of these bulbs to fit different usage in your home. For instance, you can adjust the brightness to fit your bedroom, living room, reading light, or kitchen light. You can even adjust the bulb's brightness in your kids' bedroom so that they can easily fall asleep at night.
These smart bulbs have a timer schedule. You can automatically turn on/off the bulbs at a specific time through your smartphone app. If you are far away from home, you can use your smartphone to turn on or off all of the lights at home.
Smart Light Bulb Features
Smart Light Bulbs reduce consumption by up to 80% without compromising quality or brightness.
Works with Alexa and Google Home.
Doesn't require any hub
Supports 2.4Ghz Wi-Fi.
Has a dimming range from 1% to 100%.
No products found.
The Google Nest Smart Learning Thermostat is another perfect AI smart gift for your loved ones this coming Christmas. It replaces your traditional thermostat to take over heating and cooling in your home. Installation.
The Nest has an auto schedule feature that lets this smart thermostat learn from you and then program itself. Users can automatically adjust the temperature directly from their smartphones regardless of their location using the Nest app.
You will save on heating and cooking bills with lower energy consumption. As soon as you select a temperature that will save energy, the Nest Leaf will appear. The Nest will also remind you when to change your filter or adjust your schedule for the changing seasons.
There is little or no maintenance required for the Nest. It pays for itself and is a smart home device that all users should have.
Nest Smart Learning Thermostat Features
The installation process is simple. It takes less than 30 minutes to install the Nest.
You can change the temperature from anywhere using your smartphone.
This thermostat can save up to 12% on heating bills and 15% on cooling bills per month.
Sale
Google Nest Learning Thermostat - Programmable Smart Thermostat for Home - 3rd Generation Nest Thermostat - Works with Alexa - Stainless Steel
No more programming: With Auto-Schedule, the Google Nest Learning Thermostat learns from you and programs itself..Product note: You can also check your system's compatibility before purchasing a Nest thermostat with our online Nest Compatibility Checker on the Google Nest support page
Home/Away Assist: don't heat or cool an empty home. Home/Away Assist adjusts the temperature after you leave.
Remote control: Control your thermostat from anywhere using the Nest app.
Know more, save more Check your Energy History to see how much energy you use and why.
Look for the Leaf: The Nest Leaf appears when you choose a temperature that saves energy.
The Mavic Air 2 Fly Drone is a smart drone with an intuitive shooting function for aerial photography. This drone combines an HD camera coupled with intelligent shooting modes for exceptional and breathtaking results. If you're looking for the perfect Christmas gift for your loved ones, the Mavic Air 2 Fly Drone is trendy and exciting.
You can use Mavic Drone to capture next-level and impressive photos with a high-powered CMOS sensor. Aerial photography can be complicated with traditional drones or cameras, but Mavic Drone has simplified the entire process, from start to finish.
The obstacle sensing feature makes it perfect for beginners. The safety mechanism provides improved safety for beginners. The DJI Fly app is compatible with a wide range of devices, including the iPhone XS and newer.
Mavic Air 2 Fly Drone Features
Good battery life relative to other drones of up to 34 minutes.
Comes with a max flight speed of 42.3 mph in Sport mode.
Has an auxiliary light that improves visibility even at night.
Comes with a DJI Smart Controller to enhance or maximize your outdoor flying experience.
DJI Mavic Air 2 Fly More Combo with DJI Smart Controller - Drone Quadcopter UAV with 48MP Camera 4K Video 1/2"" CMOS Sensor 3-Axis Gimbal 34min Flight Time ActiveTrack 3.0, Gray
UP YOUR GAME : The Mavic Air 2 camera drone takes power and portability to the next level. It combines a powerful camera with intelligent shooting modes for stunning results. Push your imagination to its limits because aerial photography has never been this easy.
NEXT-LEVEL CONTENT : Capture impressive 48MP photos with a 1/2-inch CMOS sensor while the 3-axis gimbal provides 4K/60fps video. The secret to incredible HDR video is a high-performance Quad Bayer image sensor.
IMPROVED FLIGHT : An impressive flight time of up to 34 minutes allows you to pull off epic, fast-paced shots. Obstacle sensing in three directions makes it extra convenient for beginners and improves safety for your Mavic Air 2.
INTELLIGENT TRACKING : Mavic Air 2 features intuitive shooting functions that make aerial photography easier than ever. Spotlight 2.0 keeps the camera locked on a subject while you fly freely. ActiveTrack 3.0 keeps subjects centered. POI 3.0 tracks moving subjects like people and vehicles.
APP COMPATIBILITY : The DJI Fly app requires iOS v10.0, Android v6.0, or above. Compatible devices include: iPhone (11 Pro Max, 11 Pro, 11, XS Max, XS, XR, X, 8 Plus, 8, 7 Plus, 7, 6s Plus, 6s, 6 Plus, 6), iPad Pro (9.7''), iPad Air 2 (9.7''), iPad mini 4 (8''), iPad Pro (10.5''), iPad Pro 2018 11'', iPad Pro 12.9'', Samsung Galaxy (S20, S10+, S10, S9+, S9, S8+, S8, S7 edge, S7, S6, Note10+, Note9, Note8), Huawei (P30 Pro, P30, P20, P10, Mate 30 Pro, Mate 20 Pro, Mate 10, nova 5, nova 4, nova 3e, nova 2, Honor 8X, 10, 9, 20 Pro, Magic 2, Mi 8, MIX 2S, MIX 2, Redmi Note 5, Oppo Find X, R15, Vivo NEX, X27, X21, X20A, OnePlus 7, 6T, 5, Pixel 3 XL, 2 XL, 2, LG V20, LG G6, Sony Xpeial 1.
This is a portable smart projector that's equipped with the Android TV 10 operating system. That means that dozes of applications come pre-installed, including Google Play Store, Hulu, YouTube, and Netflix. You can watch your favorite shows, football matches, and movies on a cinema-like screen.
It supports Bluetooth and 5G WiFi without connecting external devices. Compared to normal projectors on the market, this smart project has a storage space of 2GB and 16GB internal memory. With this hard drive, you can download and load other applications or movies to watch with your family.
It supports 5G/2.4G dual-band WiFi and can be connected to a variety of devices like TV sticks, PS4, and XBox.
Having Android TV installed makes this smart projector a good all-in-one device. You can take this projector on the go with you and watch things inside or outside.
Smart Projector Feature
Equipped with the Android TV 10.0 operating system.
This smart projector has a higher brightness and color range.
Can mirror your smartphone content to a big screen for projection without cables, adapters, or dongles.
Supports tablets, MacBook, iPhone, Android, and Windows 10.
Smart Projector 5G WiFi Bluetooth, Artlii Play3 Outdoor Movie Projector 4K Supported, Android TV 10, Google Voice Assistant, Full HD Native 1080P Projector with Built-in Netflix, YouTube, Prime Video
【🔥 Native 1080P, UHD Supports 4K】As the latest 5G WiFi bluetooth smart projector in 2022. It adopts the original physical resolution of 1920x1080 pixels, supports 4K, ultra-high brightness up to 340ANSI and NTSC is as high as 120%, much better than comparable products, the image is clearer and sharper.
【🔥 2022 Smart Projector Android TV 10.0】With pre-installed smart Android TV 10.0 system and Google Play Store in the outdoor movie projector, you can access online services, browse the Internet and run apps perfectly. endless fun, such as Netflix, Prime Video, YouTube
【🔥 5G WiFi Bluetooth Smart Projector】Artlii Play3 Smart projector can be connected to multiple devices via wifi function. The latest 5G WiFi is more than 3 times faster than previous 2.4G WiFi, Also through the Bluetooth function, you can connect Bluetooth headphones, Bluetooth speaker, Soundbar.
【🔥HiFi Sound and Support AC-3】Artlii Play3 smart projector speaker is quite loud and very substituting when watching a movie. Even in a relatively noisy environment like outdoor or at a party,The smart projector also supports the AC-3 format for viewing more high-quality audio.
【🔥4D ± 45° Keystone Correction and Image Zoom】With 4D ± 45° keystone correction, which supports vertical and horizontal image correction, you can easily get the correct image. And also supports 70%-100% image zoom, which is useful for adjusting the image size when using it indoors.
The August Wi-Fi Smart Lock helps you control your door with your phone regardless of your location. It allows you to control access to your home in a smart way like never before.
You can use this product to upgrade your existing deadbolt. It is fitted on the inside of your door. It requires no extra hardware to wirelessly connect to your smartphone, so you get full remote access and voice control functionality without any fuss.
With the voice command functionality, you can grant temporary or permanent access to your friends into your house. In fact, with this product, you will never need to put a key under your doormat again.
The built-in WiFi allows the lock to work with voice assistants like Apple HomeKit, Google Assistant, and Amazon Alexa. The accompanied app gives you a historical summary of each time your house door is opening and closed. August integrates nicely with the rest of your smart home gift products.
A few early prototypes for smart locks were bulky and slow to react. The latest editions have fixed this problems for the most part, making this a great smart home gift for Christmas.
August Wi-Fi Smart Lock Features
Works with your existing lock and keys.
Auto-unlocks your door as you approach the door.
Comes with built-in WiFi to enable easy access everywhere.
The installation process takes less than 10 minutes.
August Home, Wi-Fi Smart Lock (4th Generation)– Fits Your Existing Deadbolt in Minutes, Silver
UPGRADE YOUR EXISTING DEADBOLT: August smart locks fit on the inside of your door, making your regular deadbolt smarter, more secure and way more convenient. Keep your keys just in case (but you won't need them).Connectivity Protocol:wi-fi.Note: Measure your door's backset, cross bore and thickness to ensure you find the right fit.Control Method:Voice
GRANT ACCESS WITH THE AUGUST APP: Forget key copying. Quickly and easily share permanent, scheduled or temporary access to your home with friends, family and other people you trust, and never put a key under the doormat again.
EASY TO INSTALL ON ANY DOOR: Even if you're not so handy, installation only takes about 10 minutes. August locks fit perfectly over most single cylinder deadbolts and aren't much bigger than your original thumbturn.
AUTO-LOCKS AND UNLOCKS: August Wi-Fi Smart Lock is able to Auto-Unlock as you get home for totally hands-free unlocking (optional). With Auto-Lock and DoorSense, your home automatically secures once your door is closed, or after a set amount of time.
WORKS SEAMLESSLY WITH YOUR SMART HOME: Built-in Wi-Fi allows your lock to work with your favorite voice assistant, including Amazon Alexa, Google Assistant, Apple HomeKit, Samsung SmartThings and more.
The Brilliant Smart Home Control Panel lets you turn your smart homes' complexity into simplicity. Once installed on your wall, you or your family members can control popular smart home gadgets or devices including cameras, locks, lights, intercom, or thermostats.
Brilliant takes over an existing 3-plug wall panel. The installation process is as easy as replacing a light bulb.
This 3-switch panel is equipped with a 5″ LCD touchscreen, a built-in motion sensor, a camera with privacy shutter, and a standard 3-gang electrical box.
You can convert regular lights into smart lights, as the device supports multiway, CFL, incandescent bulbs, and halogen. It is also works with Sonos speakers so that you can play your favorite tunes.
If you already have a few smart home devices in your home, this Brilliant Control panel can centralize the controls for them into a single spot.
Brilliant Smart Home Control Panel
Let's you see who's at your door on video by integrating with smart cameras in your home.
Let's you control multiple smart home products simultaneously with a tap or voice command or schedule.
You can use this panel to set the perfect lighting for any occasion.
You can use this panel to broadcast announcements or share video chats between rooms.
Brilliant Smart Home Control (3-Switch Panel) — Alexa Built-In & Compatible with Ring, Sonos, Hue, Google Nest, Wemo, SmartThings, Apple HomeKit — In-Wall Touchscreen Control for Lights, Music, & More
EASY SMART HOME CONTROL FOR EVERYONE: Brilliant touchscreen panels with built-in Alexa make it easy for everyone at home to control popular smart devices, lighting, cameras, locks, thermostats, intercom, scenes and more by simply replacing a light switch.
REPLACES A 3-GANG LIGHT SWITCH PANEL & REQUIRES NEUTRAL & GROUND WIRES: This 3-Switch Panel installs in a standard 3-gang electrical box. Includes a 5" LCD touchscreen, a built-in camera with privacy shutter and a built-in motion sensor.
SMART LIGHTING: Turn regular lights into smart lights (supports LED, CFL, halogen, incandescent bulbs, dimmable, multiway). Control Hue, LIFX, and Kasa TP-Link smart bulbs. Control lights using touch, voice, built-in motion detection, scenes or an app.
IN-WALL SONOS, RING & SMART LOCK CONTROL: Now everyone at home can easily browse and play music with Sonos speakers, see who's at the door with a Ring Video Doorbell, and unlock the door with a compatible smart lock—all without needing a phone.
ELIMINATE VOICE ASSISTANT CLUTTER FROM COUNTERTOPS: Put Amazon Alexa in your walls and enjoy the convenience of built-in clutter-free voice control with audio and visual responses from a touchscreen panel on your wall.
Apple AirTags helps you keep track of your luggage, wallet, backpack, and keys in the Apple Find My app. Precision Finding can help you locate a nearby AirTag if you have a newer iPhone.
However if the device is far away, several Apple devices can help track it down in the Find My network. The good thing about this functionality is that the process is encrypted and anonymous for privacy. The location data is never stored on the device.
The step up process is simple. You can connect your AirTag with your iPad or iPhone with a simple one tap. Put this device in Lost Mode and it will automatically notify you when it detects your lost items. Plus, it is both dust and water resistant.
Unlike traditional trackers such as the Tile, we like Apple's integration with their ecosystem. Plus, they've priced the AirTag reasonably so that you can pick up a 4-pack and track everything from your wallet to your kids. They are a great smart home gift for those who like practical solutions.
Apple AirTag Features
The AirTag is IP67 water and dust resistant.
Uses a replaceable battery that can last over a year.
You can play a sound using the built-in speaker. This will help you find important things around the house.
Sale
Apple AirTag 4 Pack
Keep track of and find your items alongside friends and devices in the Find My app
Simple one-tap setup instantly connects AirTag with your iPhone or iPad
Play a sound on the built-in speaker to help find your things, or just ask Siri for help
Precision Finding with Ultra Wideband technology leads you right to your nearby AirTag (on select iPhone models)
Find items further away with the help of hundreds of millions of Apple devices in the Find My network
What AI and smart home gifts are you eyeing up this Christmas? The ones in the last above are trendy and popular for this Christmas season. But if you've bought anything else that would fit this list, comment down below and let us know.